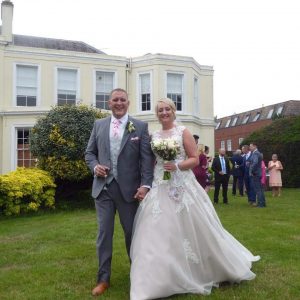 Such a wonderful morning at the Burnham Beeches Hotel preparing my gorgeous bride, Sarah and her five beautiful bridesmaids for today's wedding.
No shortage of smiles and excitement, it's always a huge honour to be a part of such a special day.
Wishing the happy couple a wonderful future together.
Christiane did my makeup and 5 bridesmaids for my wedding on Saturday 9th June! All I can say is that she is fantastic and did an amazing job! We had so many compliments throughout the day and night, our makeup lasted all day and I would highly recommend. Christiane was so patient, she did exactly as we asked and I honestly couldn't fault her one bit! Thank you so much for making my day extra special xxxx