Testimonials
My Wedding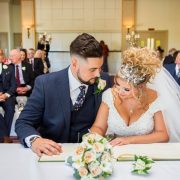 After researching and contacting hundreds of make up artists for my bridal make up I came across Christiane who stood out from all of them with how professional I thought she looked. I was definitely not let down. From start to finish Christiane has made me feel special and will advise on questions I have within moments. She is completely professional with personal touches. Christiane took time to listen to mine, my mum's and my sister's visions on our own make up and made it become reality. She really did take time and care for all of us and went above and beyond with her service.
I really can't recommend Christiane enough as you can clearly see she puts 100% effort in everything she does and has a clear passion for make up, not just treating you as the next client.
Thank you for helping make my day that extra special and I really hope that an occasion comes up so I can book an appointment with you again.