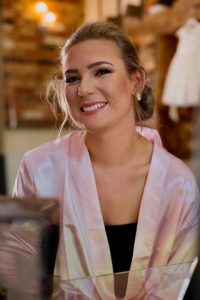 Your Wedding Day is one of the most magical of your life. From the moment you said "Yes" you'll be dreaming about the day that you say, "I do."
Winner of Makeup Artist of the Year in the 2019 British Hair & Beauty Awards, Regional Highly Commended in the prestigious Wedding Industry Awards 2020 and National Winner in the 2020 Wedding Business Awards, Christiane understands how important it is to find the right Makeup Artist to turn your dreams in to reality.
You need to feel at ease and relaxed with the person you choose; after all they'll be with you on one of the most cherished days of your life. It's a great honour as a Makeup Artist to be a part of such a very special day.
Christiane is highly qualified and experienced and will work with you to understand what the perfect look means to you. If you are unsure, she will provide inspiration and ideas based on getting to know more about you … your dress or wedding outfit, your colour scheme, the Season and a lot of intuition. Whether it's natural & classic or glamorous & dramatic, Christiane will create a look that's beautiful in a way that suits you.
Christiane Dowling Makeup Artistry is Gender Inclusive and embraces diversity and individual uniqueness. Everyone is welcome. Non-traditional and gender-neutral wedding roles are welcome and celebrated here.
See some of our real Wedding Day memories on our Bridal & Wedding Day Blog.
Find us listed on these wedding planning sites and as the recommended supplier to the following wedding professionals and venues.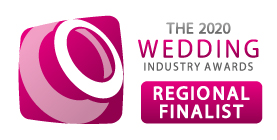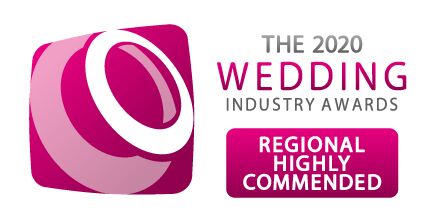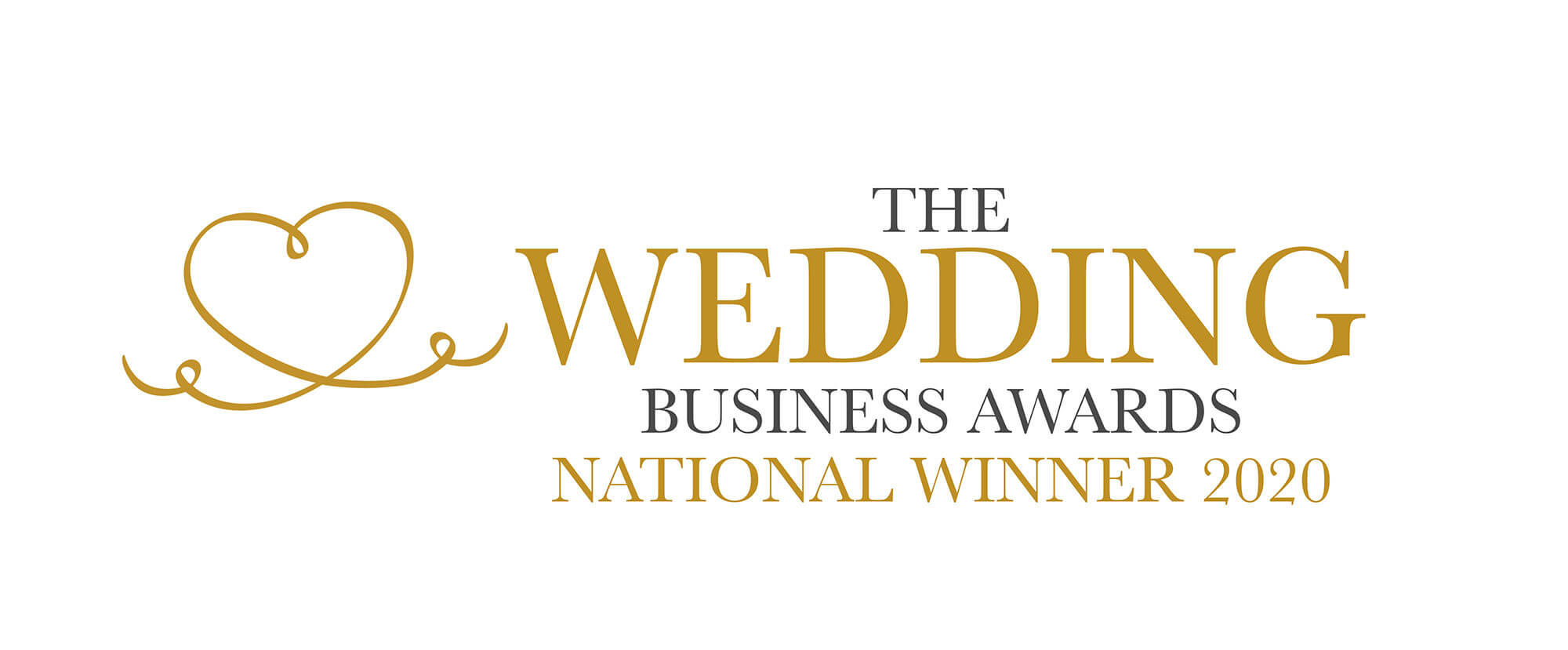 Wheres the 100000 stars button?! Christiane did makeup for me, my mum, grandma & Maid of Honour for my wedding on Friday 30th August & she did a beyond incredible job! We all had loads of compliments throughout the day & was still looking just as amazing at the end of the day as it was in the beginning. So much so we didn't want to take it off! Loved my trial so much that I quickly got booked in for my hen party too! Our experience with the lovely Christiane has been completely faultless from start to finish & I'm desperately searching for an occasion to go to her again! ☺️ Thank you so much for making my day extra special xxxx

Sophie – Berkshire
Christiane did mine, my mum's and two of my bridesmaids' makeup for my wedding on the 29th August, she did an absolutely amazing job. Christiane was very professional right from the first communication. At my trial she made me feel so comfortable and nothing was too much trouble, I didn't really have any idea what style I wanted, and Christiane just went with it and I loved it so much. Christiane arrived super early on the wedding morning and took her time with each one of us, making sure everyone had exactly the look they wanted. I felt absolutely amazing all day long on my wedding day and I know my mum and bridesmaids did too. My makeup lasted all day and beyond and I didn't need to touch up once. I fell asleep in my makeup, which I never usually do, but I woke up the next morning and my makeup was still perfect.
Christiane was absolutely amazing from start to finish, right from the moment I got in touch with her. She was always happy to answer my (sometimes silly) questions and made me feel at ease. I would highly recommend Christiane, and I will certainly be returning for future special occasions.

Stef – Berkshire
Wow – what a find! Christiane was responsible for my bridal party's make-up in November this year. She worked her magic on various bridesmaids aged between, 17-41. Christiane is incredibly talented and bang on trend. She is very easy to talk to and work with, all of us felt completely at ease during the whole experience. We all had different ideas of what look we wanted to achieve and Christiane managed to ensure we were all left feeling a million dollars! I wish I could give this review more than 5 stars! I am sure one day I will say "oh wow, she did my make-up for my wedding"! If you are lucky enough to secure her for your big day or any other occasion, you will not be disappointed!

Jan – Surrey
After researching and contacting hundreds of Makeup Artists for my Bridal Makeup I came across Christiane who stood out from all of them with how professional I thought she looked. I was definitely not let down. From start to finish Christiane has made me feel special and will advise on questions I have within moments. She is completely professional with personal touches. Christiane took time to listen to mine, my mum's and my sister's visions on our own make up and made it become reality. She really did take time and care for all of us and went above and beyond with her service. I really can't recommend Christiane enough as you can clearly see she puts 100% effort in everything she does and has a clear passion for make up, not just treating you as the next client. Thank you for helping make my day that extra special and I really hope that an occasion comes up so I can book an appointment with you again.

Nicole – Surrey
Christiane always replied to messages promptly. I was very picky as had done my makeup everyday since I was 14, so she had a hard job on her hands. I have cystic acne, so it was an even more sensitive matter for me, than just someone putting makeup on my face. She understood my concerns, and I was put at ease the moment I spoke to her over the phone. I had previously already had a trial with another MUA, but knew that Christiane was a better fit for myself and her portfolio.

Florence– Berkshire
I could not fault Christiane's work or her work ethic. The most professional makeup artist I've ever had the pleasure of working with. From the trial to the big day, my makeup was never something I had to worry about! She put me at ease from the moment she replied to my first email, understood my vision for myself and the bridesmaids and carried it out to perfection! My makeup lasted until the next morning when I took it off!! I cannot recommend or thank Christiane enough!!

Rebecca – West Sussex
This weekend was the second time I have used Christiane for make up. Once for a wedding a few months ago, and this bank holiday weekend for a festival. Her make up is flawless, and lasts really well. My husband said it was the best make up I have had done and I have been to several other local make up artists. Three of my friends also went to Christiane for make up the same morning and were very impressed.
Thank you Christiane

Jessy – Hampshire
Christiane was very professional and make up she made looked stunning. She was not only able to advise what would suit the best but also implemented personal preferences. Customer service and communication couldn't have been better. Even on such a stressful day, I've felt like talking to a friend. The finished look definitely helped me feel beautiful and special on my big day, just as every bride should.

Anita – Berkshire
Christiane was very understanding of my self consciousness of being an older bride and created an age appropriate look that I was very pleased with. Both my daughters loved their look and Christiane dealt with their complexion problems (hormones that were out of our control) ) with a professional look that the girls loved. Even my flower girl granddaughter loved her minimal look and a felt included in the process.. The day was well timetabled and there was no rush to prepare in the morning.

Sue – Berkshire
Christiane did makeup for me, my mum, grandma & Maid of Honour for my wedding on Friday 30th August & she did a beyond incredible job! We all had loads of compliments throughout the day & was still looking just as amazing at the end of the day as it was in the beginning. So much so we didn't want to take it off! Loved my trial so much that I quickly got booked in for my hen party too! Our experience with the lovely Christiane has been completely faultless from start to finish

Sophie – Berkshire
From the moment I contacted Christiane she was very keen to know our make up likes and see photos of our usual looks, she is extremely helpful and professional and strives to achieve perfection and also a look that her clients are 100% happy with. Nothing was ever too much trouble and she asks you at different stages if you like what's been done so far. My daughters and I were very impressed with Christiane- the make up stayed put all day and night and received compliments on all our looks!

Michelle – Surrey
Christiane did my wedding makeup and what an amazing job she did! On a personal level she is just such a lovely lady, she takes into consideration exactly what was being asked and my make up couldn't of been more perfect along with all my bridesmaids makeup! She is a little miracle worker! Thanks for sharing my special day with me, I couldn't of been more made up (excuse the pun!) with my lovely makeup! I can't recommend Christiane more. She is going to go a long way in her career, a very talented lady indeed.

Kate – Berkshire
I have never had my make up done professionally and it was one of the things I was most anxious about building up to the wedding, Christiane listened to what I wanted and how I wanted to look to find what was perfect for me. My make up and my bridals parties make up looked amazing and everyone commented on how great it was.

Jade – Hampshire
Christiane did my wedding make up along with my Bridesmaids and Mum. She is truly talented and we were over the moon with her work. She is a true professional and such a lovely lady, I wouldn't hesitate to go back to her for any future occasions. If you are fortunate enough to book her, you won't be disappointed! She is AMAZING!

Natasha – Surrey
Wedding & Special Occasion Venues
Some of the local venues that Christiane attends for your Wedding or Special Occasion are detailed below, but please do enquire if your location is not listed. A travelling charge may apply.
Hampshire
Rivervale Barn in Yateley, Hampshire http://www.rivervale-barn-weddings.co.uk
The Casa Hotel in Yateley, Hampshire http://www.thecasahoteluk.com
The Lismoyne Hotel in Fleet, Hampshire http://www.lismoynehotel.com
The Elvetham in Hartley Wintney, Hampshire https://www.elvethamhotel.co.uk
Highfield Park in Hook, Hampshire https://www.highfieldpark.com
Warbrook House Hotel in Eversley, Hampshire https://www.warbrookhouse.com
The Aviator Hotel in Farnborough, Hampshire https://www.aviatorbytag.com
Oakley Hall Hotel in Basingstoke, Hampshire https://www.oakleyhall-park.com
Audleys Wood Hotel in Basingstoke, Hampshire https://www.handpickedhotels.co.uk/audleyswood
The Hampshire Court Hotel in Basingstoke, Hampshire https://www.qhotels.co.uk/our-locations/the-hampshire-court-hotel
Old Thorns Hotel in Liphook, Hampshire https://www.oldthorns.com
The Norton Park Hotel, Sutton Scotney in Winchester, Hampshire https://www.qhotels.co.uk/our-locations/norton-park/
Surrey
The Ely Hotel in Blackwater, Surrey https://www.oldenglishinns.co.uk/our-locations/the-ely-blackwater
MacDonald Frimley Hall Hotel & Spa in Camberley, Surrey http://www.macdonaldhotels.co.uk/our-hotels/macdonald-frimley-hall-hotel-spa
Pennyhill Park Hotel & Spa in Camberley, Surrey https://www.exclusive.co.uk/pennyhill-park
Pine Ridge Golf Course in Camberley, Surrey http://www.pineridgegolf.co.uk
Foxhills Club & Resort in Chertsey, Surrey http://www.foxhills.co.uk
Gorse Hill Hotel https://www.gorsehillsurrey.com/
Millbridge Court in Farnham, Surrey https://www.millbridgecourt.co.uk
Bury Court Barn in Bentley, Surrey http://www.burycourtbarn.com/
Farnham House Hotel in Farnham, Surrey https://www.farnhamhousehotel.com
Farnham Castle in Farnham, Surrey http://www.farnhamcastle.com
Northbrook Park in Farnham, Surrey http://www.northbrookpark.co.uk
Wentworth Club in Virginia Water, Surrey http://www.wentworthclub.com/weddings/intimate-weddings
Great Fosters in Egham, Surrey https://www.greatfosters.co.uk
Runnymede on Thames Hotel & Spa in Egham, Surrey https://www.runnymedehotel.com/
Wotton House in Dorking, Surrey https://www.phcompany.com/principal/wotton-house
The Mandolay in Guildford, Surrey https://www.guildford.com
The Petersham Hotel in Richmond, Surrey https://www.petershamhotel.co.uk
Berkshire
Easthampstead Park Conference Centre in Wokingham, Berkshire http://www.eastpark.co.uk
Sand Martins Golf Club in Finchampstead, Berkshire http://sandmartins.com
Hilton St Anne's Manor in Wokingham, Berkshire http://www3.hilton.com/en/hotels/united-kingdom/hilton-st-annes-manor-bracknell-BRASATW/index.html
Cantley House Hotel in Wokingham, Berkshire http://www.cantleyhotel.co.uk
Stirrups Country House Hotel in Bracknell, Berkshire http://www.stirrupshotel.co.uk
The Coppid Beech Hotel in Bracknell, Berkshire http://www.coppidbeech.com
The Hilton in Bracknell, Berkshire http://www3.hilton.com/en/hotels/united-kingdom/hilton-bracknell-BRAHNHN/about/amenities.html
South Hill Park in Bracknell, Berkshire http://www.southhillpark.org.uk
MacDonald Berystede Hotel & Spa in Ascot, Berkshire http://www.macdonaldhotels.co.uk/our-hotels/macdonald-berystede-hotel-spa
The Royal Berkshire in Ascot, Berkshire https://www.exclusive.co.uk/royal-berkshire/the-venue
Coworth Park in Ascot, Berkshire https://www.dorchestercollection.com/en/ascot/coworth-park
The Oakley Court Hotel in Windsor, Berkshire https://www.oakleycourt.co.uk/
Bearwood Lakes Golf Course in Sindlesham, Berkshire http://www.bearwoodlakes.co.uk
The Crowne Plaza in Reading, Berkshire http://www.cp-reading.co.uk
De Vere Wokefield Estate in Reading, Berkshire https://www.phcompany.com/de-vere/wokefield-estate
Malmaison in Reading, Berkshire https://www.malmaison.com/locations/reading
Wasing Park & Estate in Aldermaston, Berkshire https://www.wasing-weddings.co.uk/
The Vineyard Hotel & Spa in Newbury, Berkshire http://www.the-vineyard.co.uk
Donnington Grove in Newbury, Berkshire https://www.donnington-grove.com
Trunkwell House Hotel in Reading, Berkshire http://trunkwell.com
Lillibrooke Manor in Maidenhead, Berkshire https://www.lillibrookemanor.co.uk
Cliveden House in Maidenhead, Berkshire https://www.clivedenhouse.co.uk
Burnham Beeches Hotel, Burnham near Slough, Berkshire https://www.corushotels.com/burnham/
Buckinghamshire
Hedsor House in Taplow, Buckinghamshire https://www.hedsor.com