TRANSGENDER BEAUTY
Christiane Dowling is a transgender friendly Makeup Artist and offers Makeovers for the Transgender, Gender Diverse and Cross-Dressing Community.
Christiane is Gender Inclusive and embraces diversity and individual uniqueness. All Makeup Services are open to everyone, including Wedding Makeup & Special Occasion Makeup. We don't discriminate based on gender, so prices for services are the same for everyone.
Makeup Lessons are also available in a private and comfortable environment which will help you feel relaxed and at ease while you learn.
Mastering makeup application is one of the key skills that transgender women and crossdressers can find the most challenging and yet, applied correctly it can make an incredible difference to your overall appearance and confidence. A poor application technique, choosing the wrong colours and shades for your skin tone and applying makeup too heavily are among the most common mistakes. Getting it wrong can be really harsh and unflattering on your complexion and will have the opposite effect, drawing attention in a negative way.
The cosmetics industry is colossal and with such a vast choice available, choosing the right makeup can be both daunting and overwhelming, so it's very easy to make expensive mistakes. Christiane will advise you on products to suit your skin tone and complexion and also the correct application.
Try to resist buying new makeup before your lesson, it's important that you invest in the ones that are right for you. We are not affiliated to any one particular makeup brand, preferring to remain completely independent and with the freedom to choose the best products from across a wide range of companies.
We are constantly researching the market to keep abreast of new releases and select only the very best from both the UK and abroad. Typical brands include MAC, Charlotte Tilbury, Stila, NARS, Huda Beauty, Natasha Denona, Pat McGrath, Giorgio Armani, Bobbi Brown, Anastasia Beverly Hills, Laura Mercier and Chanel, but the list is not exhaustive. You might not have heard of some of the names but rest assured that they are among the very best available.
In addition to the specialised training required, Christiane has an extensive range of premium brand makeup products which you will be able to try at your Makeup Lesson or your Makeover, to help you look as beautiful and feminine on the outside as you feel on the inside. It's not just a case of applying makeup, it's important that your Makeup Artist has the necessary skills and understands the specific anatomical differences between the male and female face and can teach you how to prepare, enhance and disguise to best effect.
Some of the areas that you can choose to cover in a Makeup Lesson include:
• Hygiene & safety.
• Makeup brushes & tools and correct use.
• Selecting appropriate products & colours for your skin type and tone.
• Skin preparation.
• Foundation application & blending.
• Colour correction.
• Camouflage & skin correction.
• Highlight & contour.
• Blush application.
• Enhancing eyes & brows.
• Lipstick application.
• Specific skills & techniques.
• Turning daytime to evening.
• Feminising features.
• Application of False Lashes (a compulsory lash glue sensitivity test would be required in advance of the lesson if a lash demonstration is required).
Regardless of your skill level, master the art of beautiful flawless makeup, whether it's natural or glamorous. Learn about the best products to use and the right brushes for applying makeup, as well as professional makeup techniques to help gain confidence and self-esteem.
Strip lashes are an optional extra for Special Occasion Makeup & Makeup Lessons and subject to an additional charge depending on the brand & quality of the lashes chosen. A sensitivity patch test will be required at least 48 hours before application.
A non-refundable deposit is required to secure your booking.
Visit our Facebook or Instagram page to see Christiane's latest work.
INFORMATION & SUPPORT GROUPS
Read Amanda's real life story, reflecting on her own transgender journey over the past 40 years and looking forward. Shared with her kind permission and in her own words. We'll update Amanda's blog as she shares new chapters with us.
Books that our clients have found useful or interesting
He or She by Vicky Lee
The Boy in the Dress by David Walliams
Pearls of Asia by Lee Geiger
Alice in Genderland by Richard J Novic MD
Workin' It! by RuPaul
Surrey Swans
Surrey Swans provides a place where trans people and their partners can meet socially.
Normally meeting on the last Sunday of each month unless that day falls in a bank holiday weekend. Please refer to their website, where dates for the full year are listed,
Outcrowd
Outcrowd is a social safe space support group meeting at different locations across Surrey once a month to provide access to support and information on sexuality and gender identity. Outcrowd is also an opportunity to make new friends and connections.
The Beaumont Society
The Beaumont Society is a national self help body run by and for the transgender community.
Welcoming all transgender people and their partners, regardless of gender, sexual orientation, race, creed or colour and all varieties from the nervous newcomers to those who are experienced and confident in their preferred gender. Together with their sister organisations, since 1966, they have been at the forefront of supporting the transgender community, together with their partners and families, as well as advising and training on transgender issues.
Stonewall
If you need support, information for LGBT communities can be found on the Stonewall website.
Stonewall is the UK's largest lesbian, gay, bisexual and trans charity (Charity Number 1101255). They are here to let all LGBT people, here and abroad, know that they are not alone and to help with any issues affecting LGBT people or their families.
Got a question? A problem? Need support? Whatever your situation they will do what they can to help or to point you in the right direction of someone who can.
Mermaids
Mermaids provides a helpline aimed at supporting transgender youth up to and including the age of 19, their families and professionals working with them. The helpline offers emotional support, a gateway to the parents and teens forums, information about current legislation and protections under the law, plus signposting to training and resources. Mermaids also has links to several adult support groups.
T-Vox
T-Vox offers comprehensive advice, information and support for transgender, intersex, genderqueer/non-binary, and gender questioning people; their friends; and their families.
The Samaritans
If you're having a difficult time, you can get in touch with The Samaritans about anything that's troubling you, no matter how large or small the issue feels. You can find more information on their website at the link above.
"We're here to listen, no judgement, no pressure, and help you work through what's on your mind. We'll never tell you what to do.

If you need advice or specialist support for a specific issue, we've put together a list of specialist organisations, including their contact details, which you may find helpful – The Samaritans"
What to do if you're not feeling okay? The Samaritans can be called free, any time day or night, from any phone, on 116 123.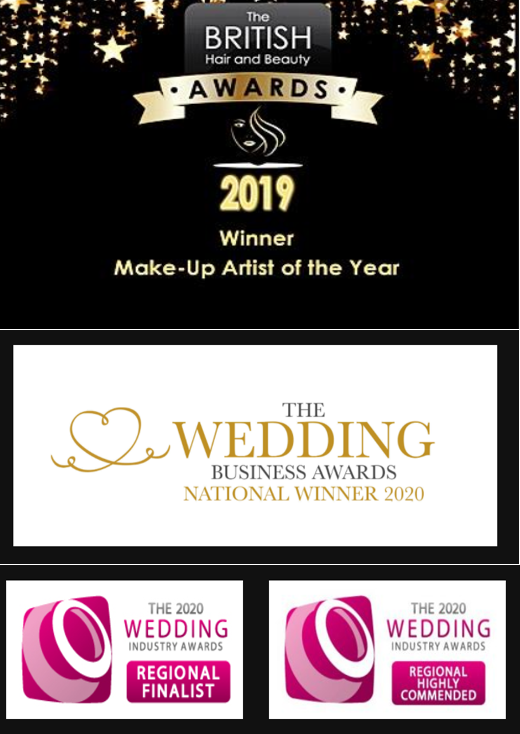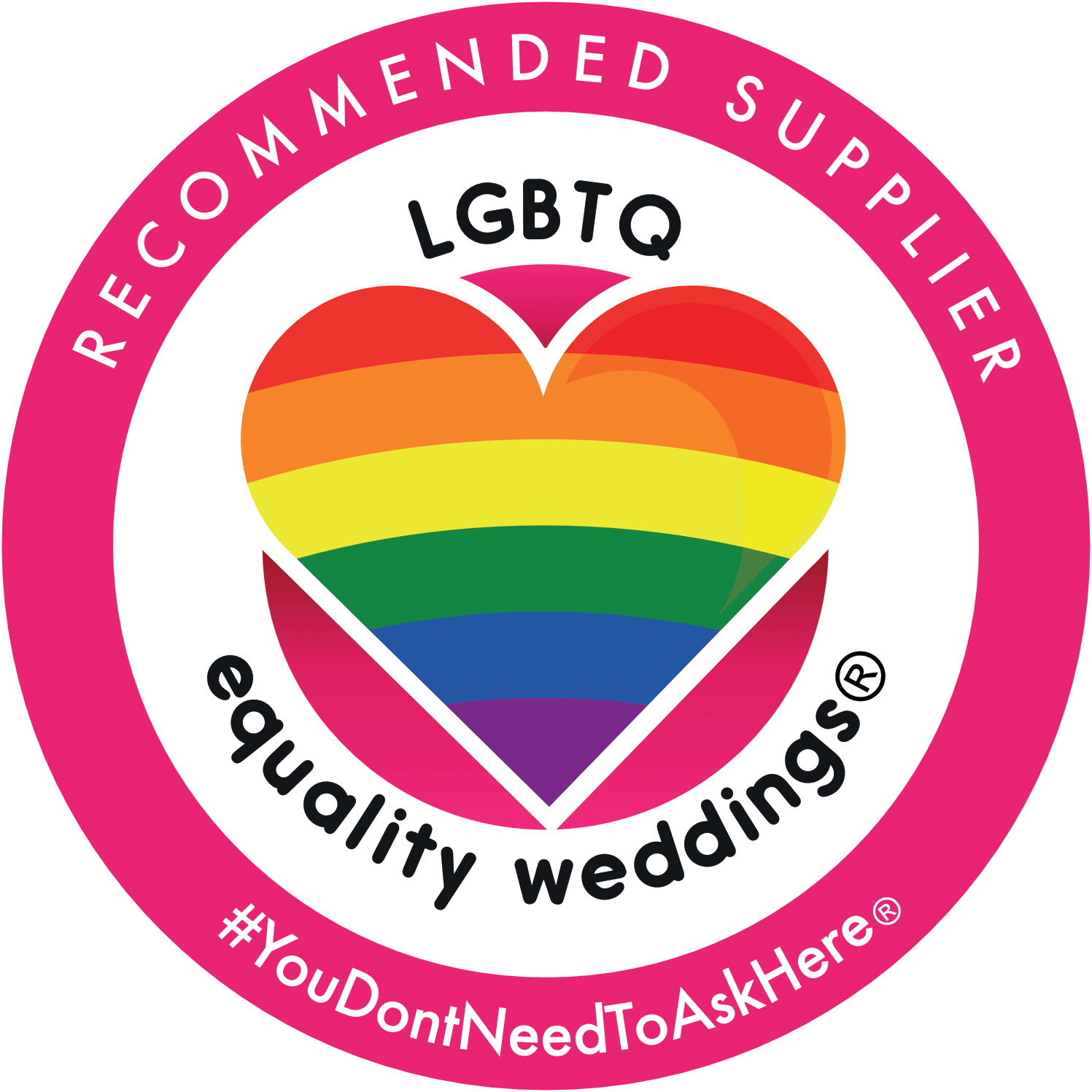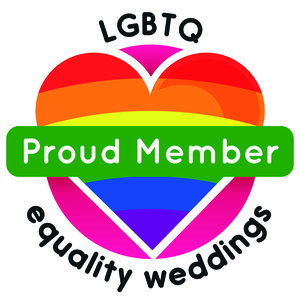 I am a mature transwoman who is making tentative steps into my new identity. I was scared about going to a make-up session but Christiane is an exceptionally talented make-up artist whose professionalism and warmth put me at ease right from the moment I entered her studio. It was a lot of fun; I learned loads and I'm excited to practise what I was taught. I'd like to unequivocally recommend Christiane to anyone, cis or trans.

Patrice – Berkshire
To All Crossdressers, Transpeople or Guys who simply want to express their Femininity occasionally,Christiane is undoubtedly the Lovely Person to visit for Expert M/U advice+help?! Me personally, I Love to be Realistically Made Up but always aim to Look Like a Woman wearing a Full On Look!! Due to practical reasons I'm having to wind it all down, so recently I paid Christiane a visit for "hopefully" a makeover to remember!! Well,from the bottom of my heart She didn't disappoint!! I wasn't really Nervous on Arrival,but I was apprehensive with a Tummy Full of Butterflies! Christiane made me totally at Ease+calmly told me I wasn't harming anybody so ENJOY!! And I duly DID! I've still got a tear in my eye now-what an Amazing Human Being she is+putting that briefly put to one side"A M/U Artist 2nd to None!!" I could easily write a List of Words of Praising Christiane, CLASS is definitely One of the Them?!! She makes a Lovely Cuppa too!

Dawn – Sussex
Amanda has had many makeovers over the years! I'm very critical of my look, persona, presentation! Christiane taught me so much.

She understood my needs and requirements.

Loved the one to one lesson. I loved the look created!

I left feeling a million dollars totally empowered.

Christiane is a very talented make up artist.

Amanda – Surrey
I was attending a t-girl event in Crawley and wanted to have my makeup professionally applied so I looked on the web and found Christiane's site. After looking at her wonderful site it was obvious that I should book an appointment. Her professionalism and attitude towards the Covid crisis was excellent and made sure that myself and her were totally protected with hand sanitisation on arrival and PPE in use during the makeover. Her friendly and open character put me totally at ease as soon as I arrived and she was very happy to answer all of my boring questions about makeup and beauty as she worked her magic on me. The finished result was absolutely superb and I have never had my makeup applied so wonderfully. I will definitely be looking into going back to see Christiane once the Covid crisis is over and have a makeup lesson so I can try to apply it myself.
I will be recommending her to all of my friends.

Regina – Surrey
Had the most amazing experience having a 1 to 1 makeup lesson today. Christiane makes you feel really relaxed and at ease as well as being great at what she does. I am a trans women so never tried makeup yet. Christiane broke it all down and made it easy to understand. 100% recommend her!

Hannah – Buckinghamshire
Christiane is incredible. As a genderfluid person getting to grips with makeup there were a number of issues I faced, and she helped me to understand how to overcome them all while teaching me how to apply makeup and to maintain it throughout the day. She gave me guidance on what colours and styles would work best with my hair and features, how I could vary certain parts for different looks. She made me feel incredibly comfortable and safe, and made me beautiful by the end of the lesson. The photos she sent me of the end look are reminders of a wonderful day that I'll treasure.

Jamie – Reading
Christiane – Thank you so much for the wonderful make-up lesson today. As a transgender person I was obviously nervous but you were so welcoming and I felt so much at ease with you. And of course the lesson was amazing and I learned so much – no wonder you've got so many awards and accolades. If I can recreate even half of what you showed me, my make-up will be sensational. I will recommend you to absolutely everyone I can.

Jerri – Hertfordshire
"I am Fiona, a T-girl who visited Christiane for the first time in Nov. The whole experience was private, relaxed and just easy. Christiane is a perfectionist and this comes through in her work. So glamorous, I walked out feeling like a model!"

Fiona  – London
To all fellow X-dressers, TVs or TGs, do not hesitate for one millisecond when making your decision to be brave and try a professional make-over, to pick up the phone or send an email to Christiane and make a booking with her. She is a country mile ahead of all the other lovely ladies who have previously done my make-up.

She is so calm and professional, personable and organised and will, within an hour, make you look absolutely stunning, like a million dollars and put a huge disbelieving smile on your face as you look in the mirror and say…"Oh my God, she looks drop-dead gorgeous!"

Farrah – Surrey
Bless you Christiane – best makeover ever – bar none! Thank you! I went shopping in Richmond – no one gave me a 2nd look. Tried on a few beautiful dresses! Went for a drink in a pub(!)…and a local posh hotel!!?? Such was the confidence your makeover presented! I got to the party on time as well, lovely, casual and very mixed audience; each with lovely comments for me (ahh such a delight) – I am still dreaming. So thank you thank you xxx

Amanda – Surrey
I have been having a bit of a challenging time in my life, so, I wanted to do something to make myself feel really good about myself again. I decided that a new day time makeup regime would be a good place to start, so with some help from Google I trusted my intuition and I was blessed to have found Christiane Dowling Makeup Artistry.
I have spent some time with her today for a 1:2:1 session, without doubt it was the best couple of hours I have had since, well, my memory fails. As an older person and Trans woman I was made to feel so welcome and comfortable throughout the session.
Christiane provided very clear information about every stage and detailed information about each product and how to use properly, with a written summary at the end of the session as an aide memoire, bless my memory.
I was rather nervous when she asked if I would like some photos at the end of the session as I have a difficult relationship with photos of me, lol. I was so so pleased and surprised at the results, I looked fab, wow, it made me feel like a million dollars, thanks to Christiane who so made my day.
I can't recommend highly enough, in, investing the time and money for a 1:2;1 session with Christiane, go on, you so deserve it. x

Billie – Berkshire
I'd been looking for a Professional Makeup Lesson from someone with an open attitude towards the LGBTQ+ community (specifically trans and gender diverse people) for a while, and Christiane was very welcoming and friendly. I came away from the lesson with lots of helpful tips, suggestions and advice. I would highly recommend her.

Ash – Surrey
Christiane is an amazing makeup artist, as a trans person I can't recommend her highly enough, her makeup helped to give me confidence to look lady like and not look like a drag artist. I'd recommend her to other Trans people looking for makeup advice and make overs.

Annita – Surrey
I went to Christiane for a Make up lesson she was very professional warm and welcoming when I arrived. I was able to change in the studio prior to the lesson and and felt totally relaxed when we started. Christiane talked me through all the techniques to create a very natural and as she put it at the end of the lesson "Soft Glam" look . The lesson was really informative and did not feel rushed at all even though the two hours seemed to fly by. I can highly recommend Christiane. If you are thinking of booking a lesson do it now, you will not be disappointed!

Laurie – London
Thank you so much for your help. It's amazing and has made such a difference. I can't say how much I appreciate your work – truly amazing! I certainly will be back again. You are a true professional, and made me feel at home.Totally awesome, you are indeed talented.

Gary – Hampshire
Really enjoyed my make up lesson with Christiane, she was really kind and helpful and made me feel completely at ease, absolutely recommend the experience!!

Eliza – Surrey