I can still remember my first time out fully dressed as Amanda. A party I will never forget!
Jenny and Sue instructed me to remove my body hair to look as convincing as possible. Hair removing cream and a razor and shaving foam did the job. It took ages! A first!
I can still remember them dressing me up, putting on a bra, women's pants, tights, an under slip and then a skirt and blouse. It all felt amazing against my smooth skin! Then full make up. Moving around, getting into a car, looking at my legs in amazement, going into the pub and then the party.
Deep physical and mental feelings. I felt amazing but also felt very vulnerable. I was totally unrecognisable! Dancing at the party in a skirt felt totally natural. Friends commented in a very positive way. Many said I had a huge amount of bottle to go out fully en femme. Little did I know my life was never going to be the same!
Roll on a few years and another party. I was married then. Again total hair removal, creams and razor. Stockings this time. Another set of deep feelings and emotions. This time no going back!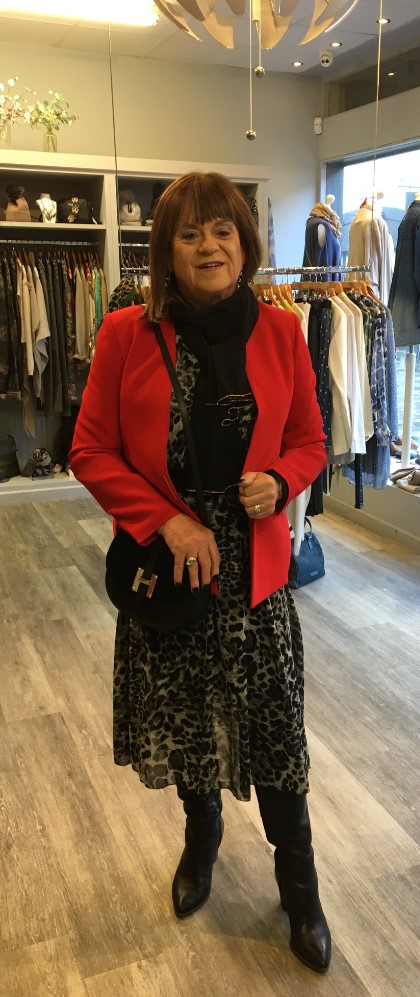 Amanda was out! If you have read my previous blogs you will know that a lot of talking – heart ache and tears occurred. It was not an easy time with my wife but, we talked and gradually worked things through. She suggested I see beauticians and start on regular beauty treatments . She could see how much Amanda was me. If I wanted to go out I must look as convincing as possible. She was worried for me. I approached a local beautician and she was great. Full waxing, getting an Epi Lady, eyebrows waxed, threaded, tinted! I just loved the whole experience. It felt totally natural. This was now part of my feminine beauty regime.
Moving on again. Amanda wanted a more permanent solution. She was spending more and more time en femme. We had a guest speaker at the transgender support group I go to (Surrey Swans) who did transgender laser hair removal. This could be a solution. I did a lot of research and visited several local companies, salons who could possibly help. All were very open and supportive. Many men now like permanent hair removal.
Well, I have now started on my first stage of laser hair removal. I went in male mode for a free consultation and appraisal. Would it work for me? What results were possible?
It's not a cheap option and only works on dark not light hair. I decided it was worth pursuing. I've opted for full face, beard, neck line and each session takes about an hour and I go every six weeks. What's it like? It depends on ones pain thresh hold. The lip area for me is very sensitive, other areas less so. What are the results to date? Well a lot of hair has gone. About 70% to date! I can go out all day en femme with a lot more confidence without imagining my beard shadow comes through early evening. I can wear less make up and concealer.
It has raised other issues though. If I was on female hormones my maleness would be suppressed more and the results quicker and greater. This raises an issue when one is married or in a relationship. It would suppress ones sex drive, skin would soften, fat would be redistributed and breasts develop! My totally supportive wife would be even more effected. I would not be the man she married! Our relationship would change. It would raise issues with her. She says she would stay with me on the journey wherever it goes but would she become a lesbian in our relationship? We have talked at length about these side effects. Her medical background helps enormously! If Amanda fully transitioned and had surgery our life together would radically change. Clapham is still my station.
A lot more thought, planning, talking is needed. An ongoing chapter of Amanda's journey! Not sure where it's all going or the end destination! It's so much nicer being in a grey area even if it is dark grey!
https://www.christianedowling.com/wp-content/uploads/2020/02/fullsizeoutput_4901.jpeg
503
413
Christiane
https://www.christianedowling.com/wp-content/uploads/2017/03/logo-white1-300x138.png
Christiane
2020-02-19 18:29:37
2020-02-19 21:27:53
Laser Hair Removal – Hair Today! Gone Tomorrow!