BRIDAL & WEDDING MAKEUP PRICES
Winner of Makeup Artist of the Year in the 2019 British Hair & Beauty Awards and Regional Highly Commended in the prestigious Wedding Industry Awards 2020, Christiane understands how important it is to find the right people to turn your dreams in to reality.
Choosing the right Bridal Makeup Artist involves a lot of trust. You need to feel at ease and relaxed with the person you choose; after all they'll be with you on one of the most cherished days of your life. It's a great honour as a Makeup Artist to be a part of such a very special day.
Christiane is very highly qualified and experienced and long before your wedding, will work with you to understand what the perfect look means to you; no two people are the same. If you are unsure, she will provide inspiration and ideas based on getting to know more about you … your dress or wedding outfit, your colour scheme, the Season and a lot of intuition. Whether it's natural & classic or glamorous & dramatic, Christiane will create a look that's beautiful in a way that suits you. Bridal & Wedding Makeup Lessons are also available.
Above all, Christiane will work with her heart to ensure that when you walk down the aisle you are confident and radiant, with memories that you will hold with you for a lifetime.
See some of our real Wedding Day memories on our Bridal & Wedding Day Blog.
The Wedding Industry Awards (TWIA)
Christiane is a highly qualified professional, specialised in the art of Wedding & Bridal Makeup. Hair services are not offered, although we are happy to recommend fellow professionals if requested.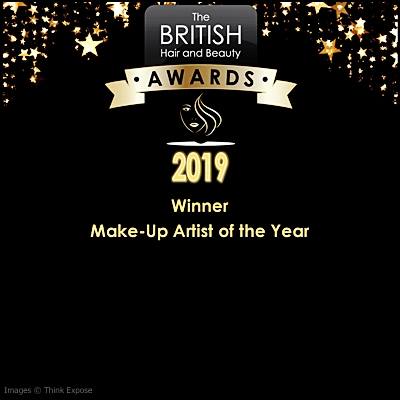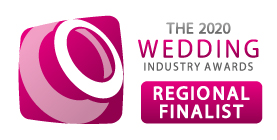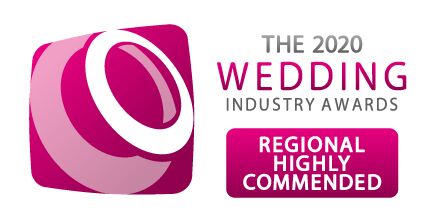 ---
Bridal Makeup trials are held at our Studio in Sandhurst, Monday to Friday and are a very relaxed appointment where we can chat through your perfect look for the day. Ideally, trials are recommended to take place 2 to 3 months before the big day. Preparing for your wedding is a really exciting time and a lot of people find it very useful and a fun part of the day to bring along a friend or family member too, just let us know in advance. It's a good idea to wear a colour similar to your dress or the outfit that you will be wearing on the day so that your attention remains focussed on the makeup and also so that you get a feel for the overall finished look.
Wedding Day
Price
Bride (including one trial)
£180
Additional trial (if requested)
£60
Bridesmaid/ Mother of the Bride or Groom
£60
Wedding Party Guest
£60
Bridesmaid/ Mother of the Bride or Groom/Wedding Guest (including trial)
£100
Flower Girls (under 10 years of age at the time of the wedding)
£20
Bridal or Wedding Makeup Lesson (Approximately 2 hours)
£120
Standalone Bridal Trial (Approximately 2 hours)

We do understand that some brides may like to arrange an early or standalone trial before deciding on their Bridal Makeup Artist and we are more than happy to do this.

For us to reserve your wedding date, we ask that your standalone trial is taken within 10 days of your enquiry. During this time, we will hold your wedding date. This will be secured by payment of the usual £100 Wedding Booking Deposit.

Following your trial we would ask for confirmation within 24 hours if you would like to proceed with the booking for your wedding day.

Due to the volume of booking requests that we receive we are unable to "hold" dates under any other circumstances.

£80
Bridal & Wedding Makeups at our Studio.
We appreciate that everyone's Wedding Day is unique, so we are are flexible around your individual requirements.

If you and your wedding party would prefer to travel to our Studio on your Wedding Day, then our usual Special Occasion Makeup prices will apply.

The extended Standalone Bridal Trial can still be added if a Studio Booking is your preference.

Destination Weddings – Christiane can travel internationally for UK brides who are getting married abroad.
Price on Application.
Christiane Dowling Makeup Artistry is Gender Inclusive and embraces diversity and individual uniqueness. Everyone is welcome. Whilst traditional wedding roles are used in our price list, non-traditional and gender-neutral wedding roles are welcome and celebrated here.
Prices above are based on weddings in Berkshire, Surrey & Hampshire.
Strip lashes are an optional extra and subject to an additional charge depending on the brand & quality of the lashes chosen.
A £100 non-refundable Booking Deposit to reserve your date is required for all Wedding Bookings. Cleared funds are required within 24 hours of the booking to secure your date.
For Wedding Bookings a travelling charge and a time charge will apply for distances of 10 miles or more. Please contact for a price and see the Booking & Payment Information Sections below for further details. The inclusive price will be confirmed to you in writing.
We have a minimum booking value of £300 (the bride, plus at least two others) for weddings in Berkshire, Hampshire & Surrey during peak season and very busy periods. The minimum booking value excludes trials requested by members of the wedding party, other than the bride. Please do enquire and we will confirm whether this applies to your date. If your venue is very local or if we happen to have a date become available at late notice due to unforeseen circumstances, then we may be able to waive the minimum value.
We are happy to travel nationwide. For weddings in London and in all other locations outside of Berkshire, Surrey & Hampshire a higher minimum booking value will be required. This will be clearly advised to you at the time of your enquiry.
Wedding bookings falling on UK Bank Holidays, plus Easter Saturday, Christmas Eve and New Year's Eve will be subject to an additional £50 charge.
Bookings which necessitate a very early start time or travel over a certain distance may require overnight accommodation the night before your wedding, to ensure a fresh start on the day. Accommodation expenses will be discussed and agreed during the booking process. Preferential rates can often be secured for both guests and staff at your venue.
Where a Booking is make for Bridesmaids, Mothers of the Bride/Groom or others in your Wedding Party, independently of the Bridal Package, then a travelling and a time charge will apply for all distances. The inclusive price will be confirmed to you in writing.
Some of the local Wedding & Special Occasion Venues that Christiane attends are detailed here, but please do enquire if your location is not listed.
Christiane is a strong advocate of setting the highest possible standards in all aspects of business, including absolute clarity and total transparency. Please read our Terms & Conditions which form an important part of all bookings. If you have any further questions please just ask.
Terms & Conditions – Booking Information
Client Testimonials
Read what our customers say about us:
Wheres the 100000 stars button?!

Christiane did makeup for me, my mum, grandma & Maid of Honour for my wedding on Friday 30th August & she did a beyond incredible job! We all had loads of compliments throughout the day & was still looking just as amazing at the end of the day as it was in the beginning. So much so we didn't want to take it off! 🥰

Loved my trial so much that I quickly got booked in for my hen party too! Our experience with the lovely Christiane has been completely faultless from start to finish & I'm desperately searching for an occasion to go to her again! ☺️ Thank you so much for making my day extra special xxxx

Sophie – Berkshire
I had the absolute pleasure of having Christiane doing my wedding make up for me.

From the start when I contacted her she was nothing but professional and made me feel at ease and I knew I was in safe hands.

The whole experience was fantastic down to the appointment reminders.

I went to her studio and was made to feel so welcome. Christiane listened to what I would like and would talk me through what she was doing and checking that I was happy with the look on various stages.

On my Wedding Day Christiane helped make me feel so special . I absolutely loved my make up and had so many compliments.

I feel like I not only now have a great makeup artist but I have also made a friend x

Teresa – Surrey
Christiane did the makeup for my wedding in the 8th August and it was fantastic, I could not have asked for more!
She was so patient during my trial as I decided what I wanted and she has the most amazing colour matching and all of my bridesmaids looked stunning.
She took the time to provide makeup to match each of my girls' complexion.
If you want makeup that will make an impact then Christiane is your woman!!!

Aziza – Sydney, Australia
Christiane is a wonderful MUA and I would highly recommend her.

I hired her for my bridal makeup and not only was she a very calming influence in a VERY hectic environment, her skills were A CLASS.

My makeup lasted all day, night and until I took it off the next morning!!!!!

Gemma – Surrey